An Introduction To Tokoname Bonsai Pots
Even though most of the art of Bonsai is in forming the tree itself, remember that how you display your tree is also something to take into account, you don't want a beautiful tree in an ugly Bonsai pot. Although you have a very wide range to choose from, some of the best of the Bonsai pots are the Tokoname Bonsai pots which are made in Tokoname, Japan (they are know as Tokonameware.
Tokoname ceramic ware is artful and unique with a history that can be traced back over 900 years. Tokoname kilns are believed to be the very oldest (it is believed that the region of Tokoname has been producing quality ceramics since around 1100AD), and well-known for their high-quality, vast selection, and exacting craftsmanship.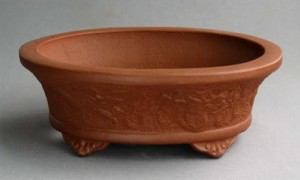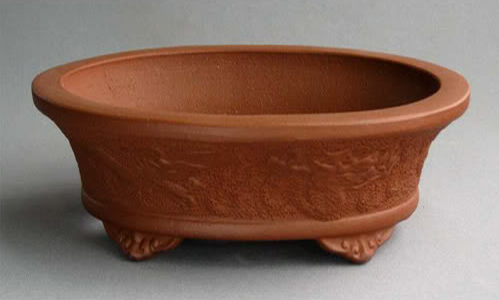 One of the most famous of the Tokoname pots is the red clay teapot, whose origin dates clear back to the 19th century. Now the red clay teapot can be mass-produced, but it is still one of the favorites for Bonsai enthusiasts everywhere, and the red clay teapot is just one of many beautiful Tokoname pots available today.
Types of Tokoname Pots
Tokoname Bonsai pots come in a wide variety of shapes and sizes, with one of the most popular shapes for a Bonsai pot is the choukaku or rectangular pot. Other shapes include koban or oval, maru or circular, and shoukaku or square. There are also rokkaku or hexagon, kakkaku or octagon, and hanagata or flower-shaped. Becoming familiar with the Japanese words for the shapes of the beautiful Bonsai pots helps get your Bonsai project off to an even better start.
Tokoname Bonsai pots also come either glazed or un-glazed (glazing gives the pots a shinier appearance). Some Bonsai enthusiasts prefer the un-glazed look, which is a, for some, a more natural look. The colour selection is also varied, with white, green, blue, and yellow being some of the most popular. You'll be delighted with the variety of designs and subtle shadings that are offered on some of the Bonsai pots.
What makes a Tokoname Bonsai Pot so good?
Put simply, its the years of experience handed down to the craftsmen and the prestige of the region that make these pots so desirable to Bonsai enthusiasts. The Tokoname region has focused on pottery and ceramics for many hundreds of years (and you will see this very clearly if you are ever to visit) and take a great deal of pride in their work and artisanship, they know they are seen as the best and want to keep it that way.
Each beautiful Tokoname Bonsai pot is carefully made to exact specifications and the finest quality and craftsmanship. The craftsman will use strips off potting clay around a mould to create the pot itself, after the clay has set (and is easy to remove from the mould without breaking) the pot is kiln dried. Now the artists come in to form to both paint the pots and glaze them, if that is the effect they are after.
Not only are these artful pots the perfect place for your Bonsai tree to reside, they are also works of art in and of themselves. Tokoname pots are seen as the finest that Japan has to offer, certainly not an easy feat!
Where to find Tokoname Pots
Those who are fortunate enough to visit the city of Tokoname, Japan, can enjoy some of these Bonsai pots in the many museums and art galleries that are found in several locations throughout the city. Local artists are proud to show their work and anxious to meet foreign visitors, especially those who might be interested in ceramics and pottery making themselves.
One of the best places to see Tokoname Bonsai pots and other Tokoname items on display is in Ceramic Hall. This is a choice place to visit not only to see the wonderful items, but also to learn more about an introduction to the history of ceramics in the area. The Pottery Path is another place to visit and learn more. Along this way you will gain more interesting knowledge when you see kiln sites, brick chimneys and more.
Where can I buy them?
These high-quality Tokoname pots are shipped to ceramic and pottery shops all over Japan. Long before the Tokoname pottery was used for beautiful Bonsai pots, this ancient pottery was used in religious rites, one use being funeral urns for ashes after cremation.
The easiest way to find the pot for your Bonsai is to do a quick internet search, as there are many Bonsai websites that sell them in their stores, and there are also many more artists with websites themselves selling to the public. This is a great way to get yours hands on a Tokoname made Bonsai pot, but just make sure you confirm all of the specifications to make sure you get the right size for your tree (of course, if you mess up and get the wrong size it's always a great excuse to start another tree).
Prices for Tokoname Bonsai pots do vary depending on the quality of the build, it is not uncommon for a large factory made pot to be cheaper than a small hand made one, though it is usually very obvious why. Prices can also vary depending on the design, artwork and glazing of a pot, as with most things Bonsai the investment in a nice pot is for the long term (personally I don't mind spending a little more if the pot is perfect for my tree) and it is well advised that you do some research to find the idea pot for your Bonsai.